A great car dealership isn't just about the model selection. It's also about the services they're able to provide and the expertise they bring to the table. At Hixson Toyota, we've been servicing drivers near Leesville, Fort Polk, DeRidder LA, Anacoco LA and Vernon Parish LA with all these things and more, which is why we're such a popular choice for all your vehicle needs.
When you need to find help with buying your next car, Hixson has it: has a new culture, new attitude, and an easier way.
New Inventory                Used Inventory                Schedule Test Drive
What Toyota Models Are Available?
Toyota is well known for offering one of the most versatile lineups of vehicles, and we're proud to say we offer plenty of models to help all sorts of drivers. Whether you're coming to visit us at our showroom or searching for a car on our website, we make it easy for you to find the car that's the ideal choice for what you need right now.
We offer plenty of the most popular models, including SUVs like the Toyota 4Runner. With plenty of seating and a design that's suitable for off-road travel, this model is a great choice for more adventurous drivers.
If you need a truck to tow or haul cargo for a home project, why not look to the Toyota Tacoma? This mid-size truck is versatile enough to help with all sorts of things when a lighter-duty vehicle just won't do.
Hixson Toyota Financing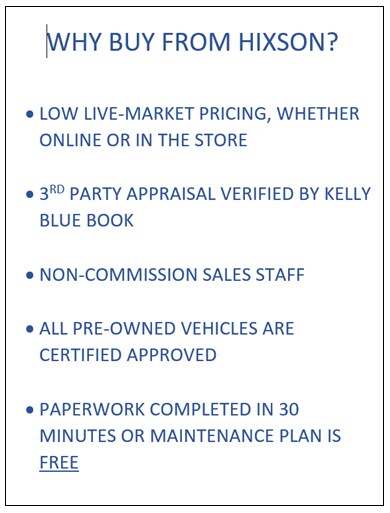 In case you need a loan for the purchase of your new Toyota, we have financial services available to help you at our showroom. You can even get approved online if that's more convenient. We're here to work with you in providing the easy car-buying experience you want.
If you're looking for unique offers on our vehicle, we even have finance specials available on our website. This can be a great place to start your search if you're eager to find some of the many deals we have available all in one place.
Hixson Toyota Service Center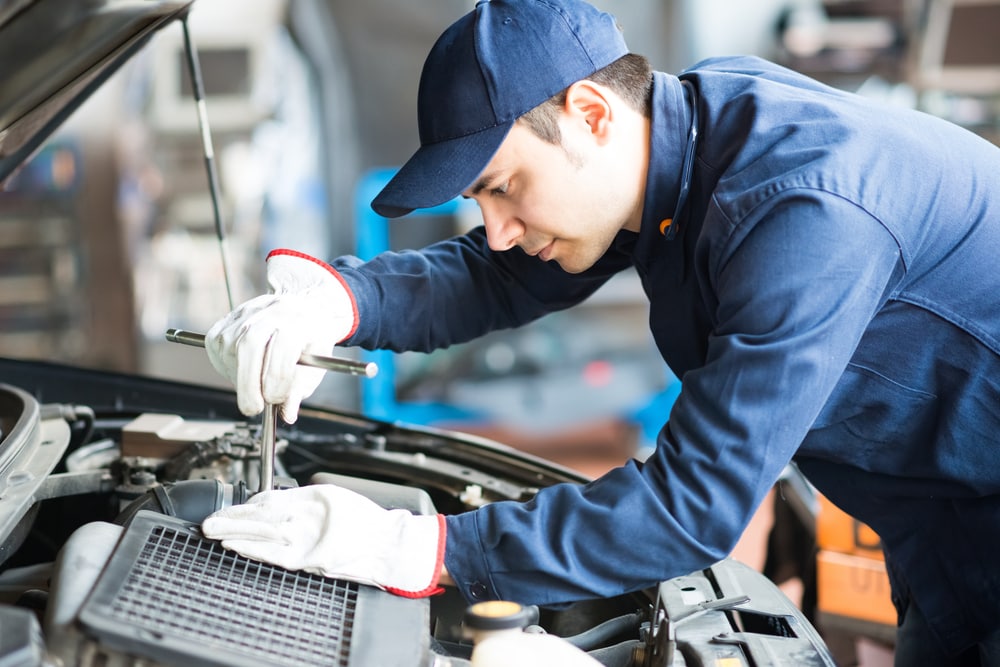 When you drive a Toyota, it's important to make sure it gets the exceptional care it deserves. At our Hixson Toyota service center, you can get regular maintenance on your car, all with the help of a staff that knows their way around each Toyota model. Schedule your automotive service online today.
If you need to have specific parts ordered, we can have authentic Toyota components shipped to us. With our official equipment manufacturer parts, you'll enjoy much more consistent performance along with longer lasting repairs thanks to the quality of the parts. All you need to do to order components is just fill out our online parts order form today!
Find Your Toyota With Us!
With so many services available through our dealership, we're sure we can have you enjoy Leesville, Fort Polk, DeRidder LA, Anacoco LA and Vernon Parish LA in a car you love soon enough. Plus, with the help of our service team, there's plenty of reason to come back to us for the help you need.
Are you ready to start finding your next car through us? Just schedule a test drive with Hixson Toyota today!